What to do less than 15 minutes from Hotel Novalis?
Quimperlé is an ancient city that has preserved its heritage: churches, halls, half-timbered houses, it is a real concentrate of Brittany.
Built around 3 rivers, Quimperlé lives at the rhythm of the tides and invites you to discover the surroundings during your stay at Novalis Hotel.
A stay of discovery in Quimperlé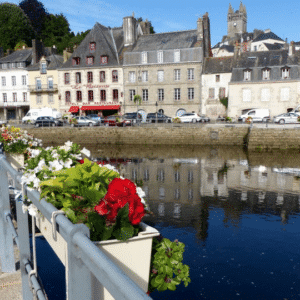 During your stay in the Quimperlé region, you will be able to visit a rich heritage of chapels, fountains and calvarias; all inviting a walk or bicycle ride. And if you are a history buff, we advise you to visit:
The Saint Maurice Abbey site (15mn by car from Novalis) is located in Clohars Carnoët. The Cistercian Abbey offers many exhibitions within a huge park of 123 hectares;
The Manor of Kernault dating from the 15th century (5mn from Novalis). An essential discovery, the Manor of Kernault offers exhibitions, workshops, and entertainment all year round in the 30-hectare park as well as in the dressed stone residence;
The Pouldu House Museum (15mn from Novalis by car). We know little about it but the Pont Aven artists' school has expanded all over southern Finistère. Thus, at the end of the 19th century, Paul Gauguin worked at Le Pouldu, seduced by it's colours and lights. Its holiday resort "La Buvette de la Plage" has become a House-Museum that faithfully recreates the times when many renowned painters gathered there.
A leisure stay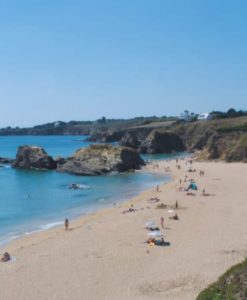 Spending a few days at the Novalis Hotel also gives you the opportunity to explore the coastline and its beautiful beaches.
10 minutes from the hotel, you can relax in the shade of the pines of Kerfany (Moëlan sur Mer) or swim on one of the beautiful beaches in Le Pouldu. And if you prefer the maritime atmosphere, you will love the charming local ports such as Doëlan-sur-Mer or the port in the city centre of Pont Aven.
Quimperlé is also a vast territory composed of beautiful landscapes crossed by rivers whose levels vary according to the tides. Here they are called rias. You can take a boat trip on some of them, such as the Aven and the Belon for example, and discover wonderfully preserved spots.
A pleasurable stay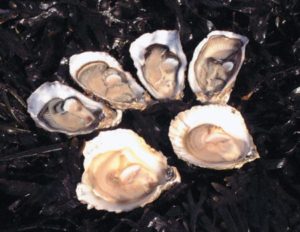 Gastronomy: Quimperlé and its surroundings have many producers of local specialities such as the famous Belon flat oyster, the Baye chitterlings sausage, local ciders and numerous crêperies.