What is the program for the 2018 (9?) Quimperlé Rias Festival?
From 28 August to 1 September 2018, the Festival des Rias (street arts) of the Pays de Quimperlé will celebrate its 10th anniversary. During five days, the Finisterian city has the honour of being the scene of 33 shows, with 30 companies and 71 events! This contemporary festival entertains 10 municipalities in the Quimperlé region.
On the programme of the Festival des Rias: more than 30 incredible street shows:
"Avare" offers an interactive street theatre show centred around Molière and along a guideline: the spectator's seat.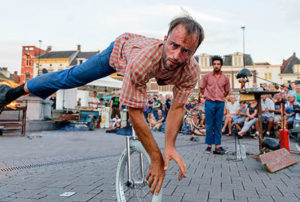 The "Troubouch Brothers" do a street acrobatic circus. The one-hour show is very dynamic: they shout, sing, dance and play with their accessories – their helmets become water skis, their acrobatic bike an animal to train!….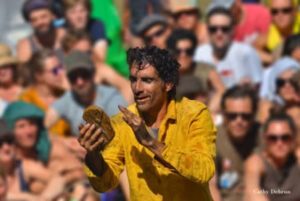 On the poetic circus side, we will be treated to "Circ Panic", a 45-minute show that invites us to reflect on the fragility of the human condition.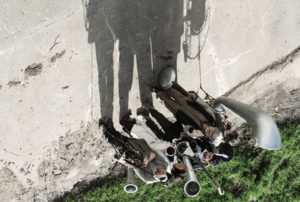 The Fausse Compagnie will enhance you with a beautiful musical show… or rather a sound, musical and human experience.
Speaking of music, "Ça va valser" will make you hear it with its six accordions; their objective: to set the street on fire!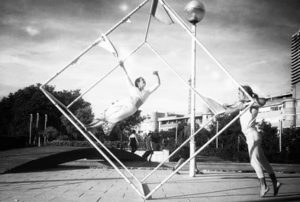 They "dance" within a 2 m cube serving as scenery as well as circus equipment… We have named the company "Le Grand O" for a 40 minute musical, acrobatic and dance theatre show.
Let's look up in the air to admire the two stuntmen of the aerobatic group "Les Quat' Fers en l'Air".
To find out more, do not hesitate to visit the official page of Les Rias, and simply come and experience these incredible moments in the Quimperlé region.