The Pays de Lorient is less than 20 minutes from the Novalis Hotel.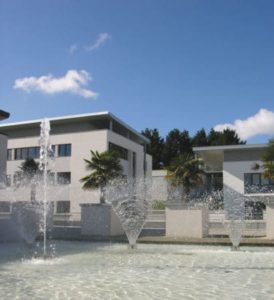 Business Centre of Pays de Lorient is a 20-minute drive on the motorway; the Pays de Lorient offers you a territory rich in visits and discoveries.
The city of Lorient offers a fine example of post-war architecture with many buildings inherited from the Art Deco or Le Corbusier trend.
The city centre is full of shops for an afternoon of shopping and its marina in the city centre is an additional opportunity for a stroll.
A wide choice of visits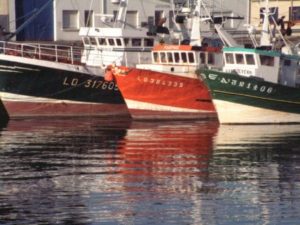 The Lorient region is also a profusion of varied landscapes, from the seaside with very large beaches such as Plomeur to magically preserved wild spots such as Gâvres or the hinterland dotted with rivers such as Branderion or Pont Scorff, ideal for hiking or cycling, but also a vast heritage of chapels, churches, wash houses and, of course, menhirs and dolmens.
Heritage is in the spotlight with the ancient cities of Hennebont (city of art and history with fortified towers and 16th century basilica), Pont Scorff (16th century house of the Princes) where you can stroll through many workshops of craftsmen, and Port Louis, fortified town built by Colbert, a must to see its citadel and spectacular fortifications as well as its exceptional view over the sea.
Many museums and exceptional sites are to be seen in the Pays de Lorient.
Lorient was a submarine base during the Second World War. This base has undergone major renovation and can be visited all year round.
In Port Louis, you can discover the maritime trade of the 17th and 18th centuries in the Museum of the Compagnie des Indes, as well as in the Musée National de la Marine.
In Hennebont, the National Horse Farm offers you its museo graphic area and equestrian shows in summer and in Pont Scorff, the Odyssaum offers you the opportunity to visit a unique spot dedicated to wild salmon.
Discover the island of Groix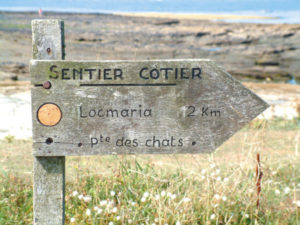 A stay at the Novalis hotel is a unique opportunity to visit Groix Island and its superb landscapes (25 minutes by car), 100% nature.
Located in a protected natural area "Natura 2000", Groix Island can be visited by day on foot or by bicycle.
Its landscapes, its convex beach unique in Europe and its clear waters ideal for swimming will charm you.
All year round activities in the Pays de Lorient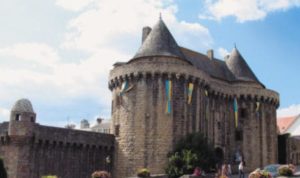 To stay at Hotel Novalis is to ensure the opportunity to enjoy the festivals and entertainment of the Pays de Lorient at less than 20 minutes by car.
The Inter Celtic Festival which takes place in early August, is a great opportunity to discover the richness of Brittany's and, more broadly, Celtic cultural heritage. For ten days, the festival holds concerts, parades and pyrotechnic shows.
Open to the ocean, Lorient also offers you the opportunity to admire the top level of ocean racing. Indeed, the port is used as a base for many maxi catamarans and giant sailboats.
Finally, if you want to get away from it all, enjoy the Médiévales d'Hennebont (end of July) and discover what life was like in the Middle Ages with many costumed shows.